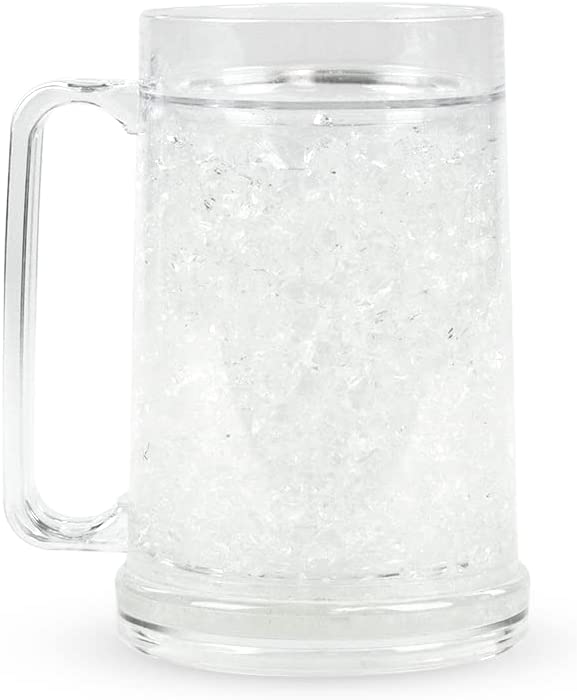 16 oz Freezer Mug (Pack of 20)
SKU
TJ_FREEZER-MUG_209_CLR
Description:
These Decorative Mugs are great for the daily use of all your cold beverage needs.

BPA Free Acrylic Double Wall Construction, filled with Non Toxic Refreesable Crystals.

Eleminate the need for ice keeping your cold drink while not diluting or watering it down.

Simply place in the Freezer for 1-2 Hours before use, and watch as the crystals freeze, readying themselves for you to pour your drink and enjoy.

Hand wash Not recommended for Dishwasher or Microwave use.
Product Specifications:
Item # : 747

FREEZERCLR

Minimum Order Qty (Blank) : 20 Units
Dimensions : 

6" H x 3-1/2" Rim x 4" Base

Print Area :

3-3/4 x 9" 

(Height x Wrap)
Material : Double wall Acrylic
Case Pack : 20 Units
Case weight (lbs.) : 26.2 lbs
Case dimensions (L x W x H) : 22 x 11x 14"
Dishwasher info - Hand wash recommended
Microwave info - Do not microwave